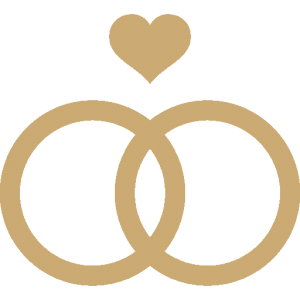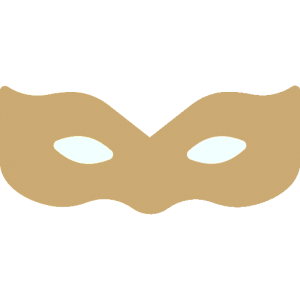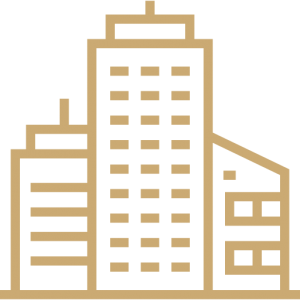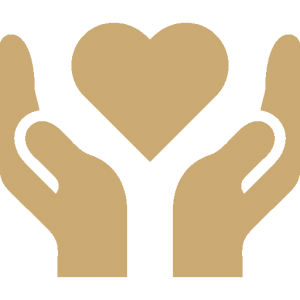 Floral Walls
Custom Silk Floral Walls Now Available To Enhance Your Photobooth Experience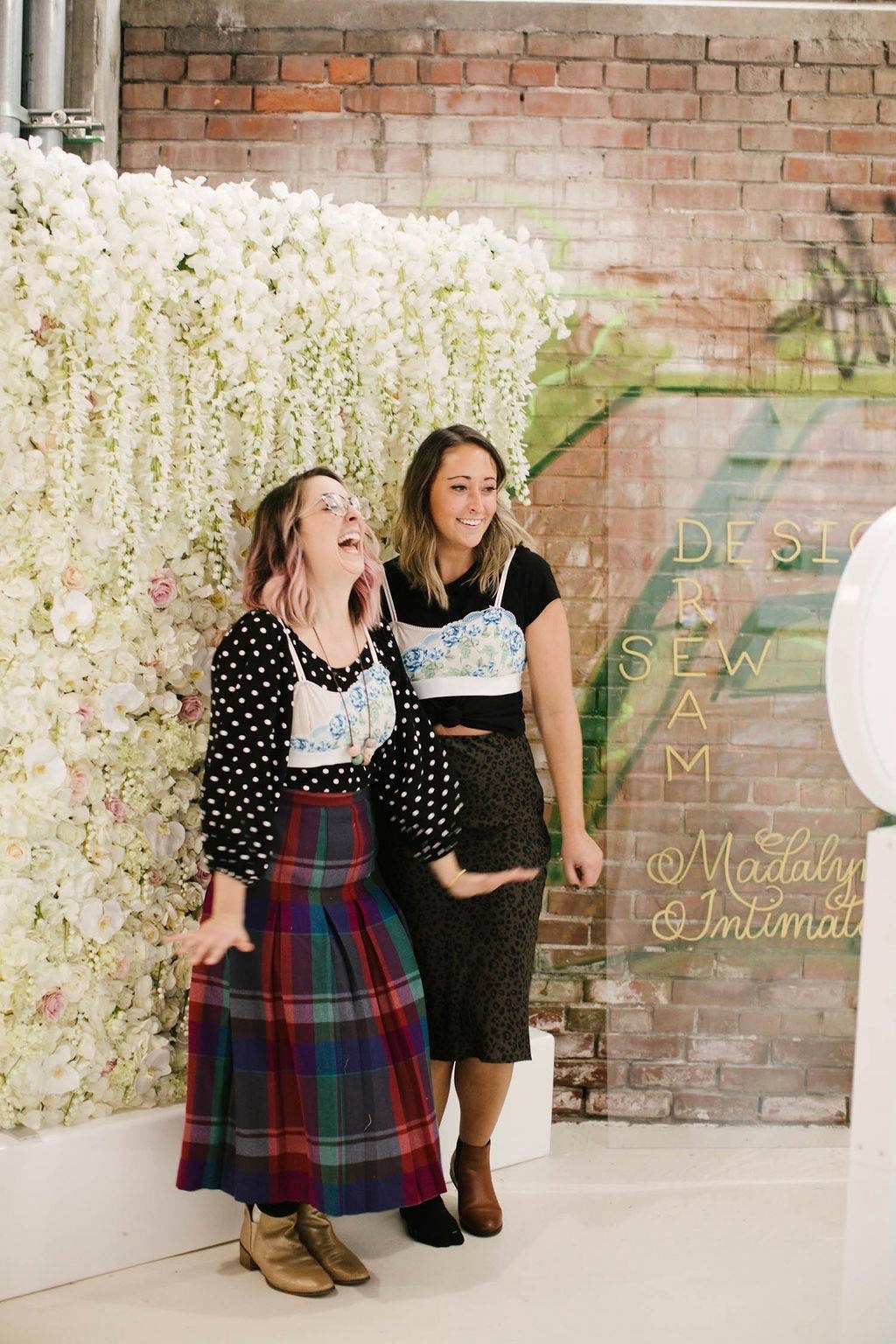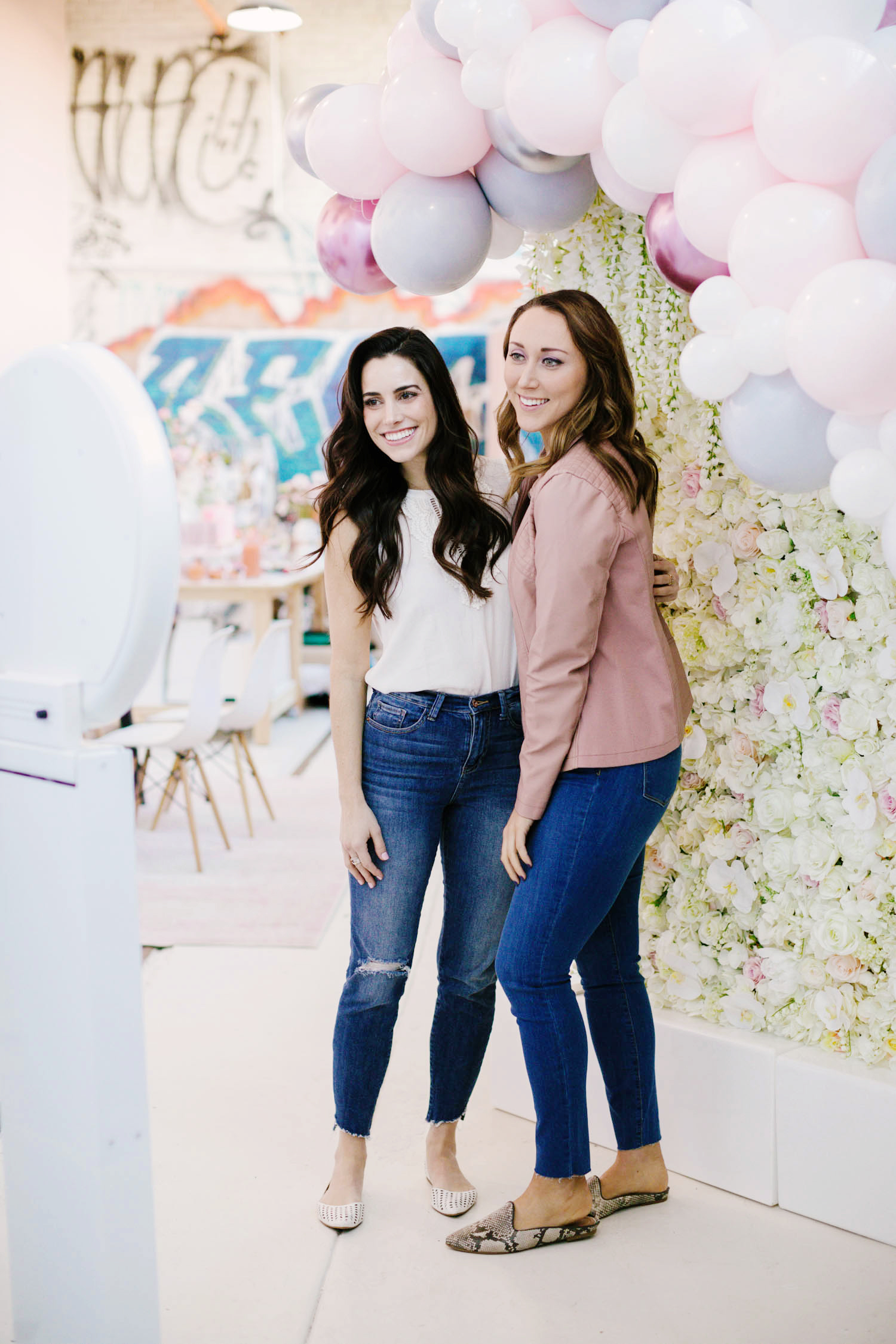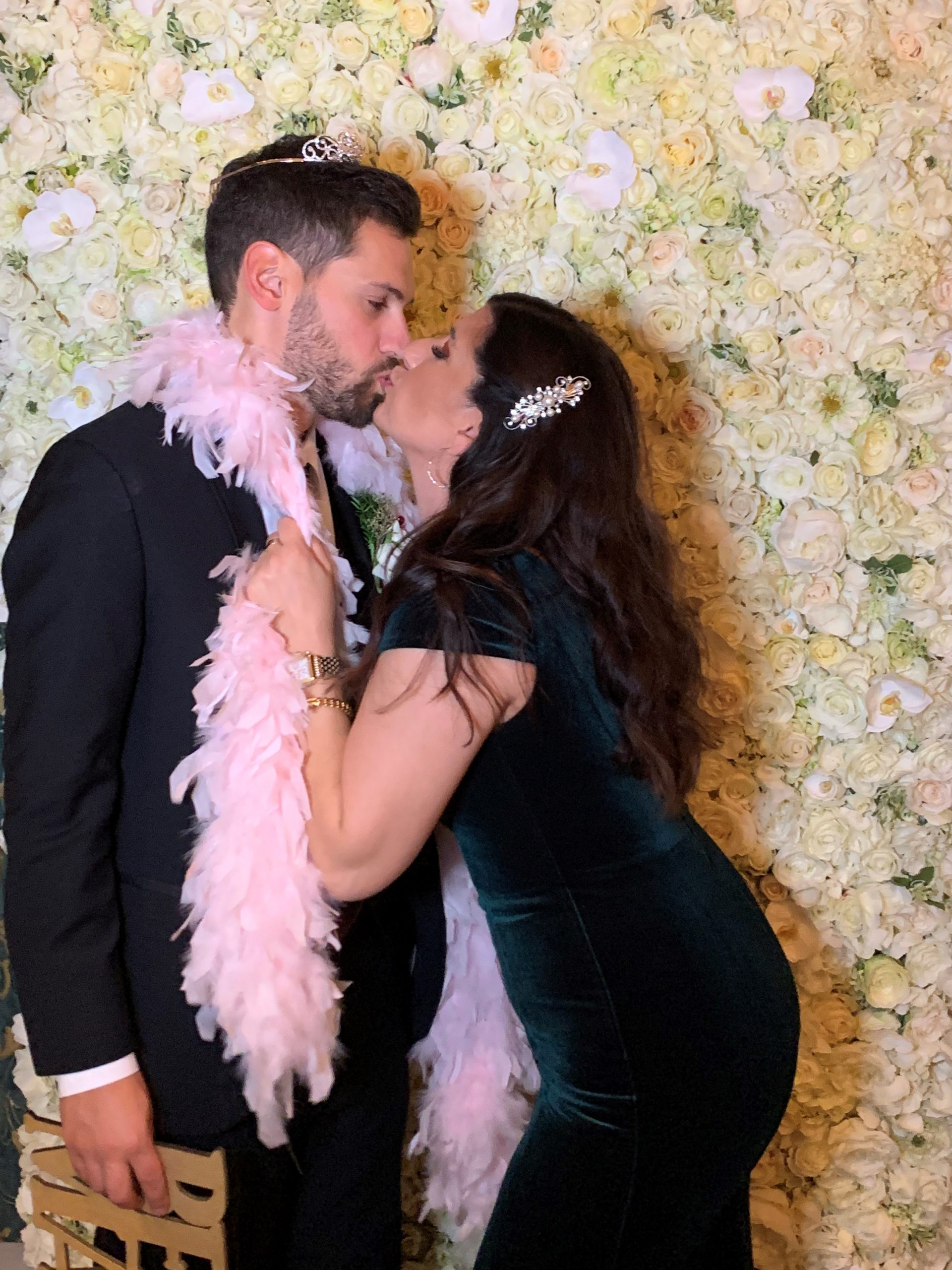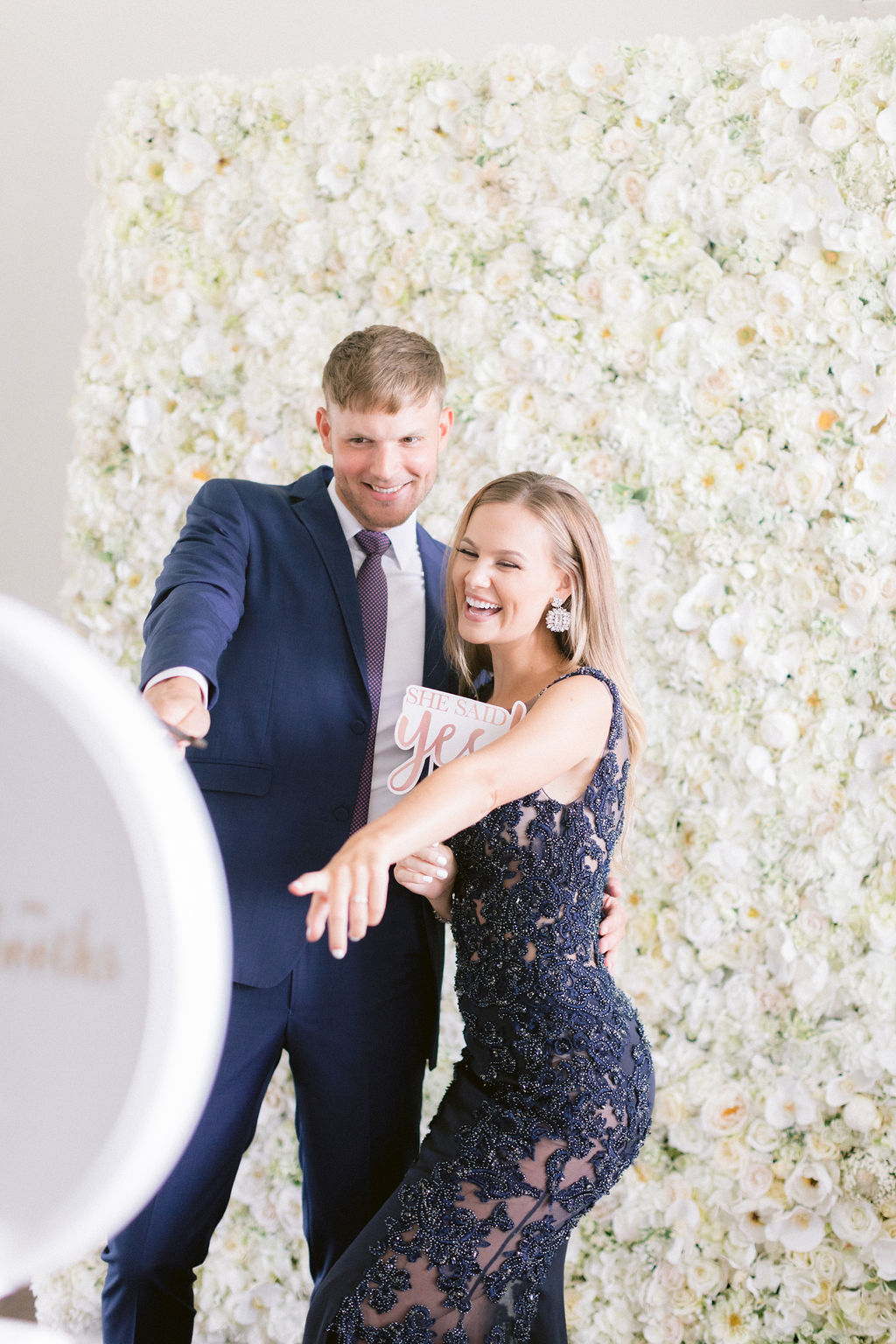 Elevated Wedding Experience
Our proparazzi photo booth, audio guestbook, and neon sign were last minute add-ons to our wedding – and we are SO happy we decided to do it. The photo booth and audio guest book were a hit and the neon sign was the perfect touch behind our sweetheart table. We loved seeing our guests interact in the photobooth and going through the gallery after the wedding made for some great laughs. We cannot wait to hang our neon sign in our home! Thank you so much to the proparazzi team for helping to make our wedding so fun!
Colleen
I would highly recommend Proparazzi Photobooths for any type of event
We had the pleasure of using Proparazzi Photobooths at our recent event in our hotel and I must say, it was a huge success! The booth was the talk of the night and our guests couldn't get enough of it. Not only did it provide great entertainment for all ages, but the quality of the photos was outstanding.
The setup was seamless and the attendant was professional, engaging, and so much fun.
I would highly recommend Proparazzi Photobooths for any type of event. The entire experience from start to finish was enjoyable and exceeded all of my expectations. Thank you again for making our event unforgettable.
Canopy by Hilton West Palm Beach
Above and Beyond!
I won Brenda's services through her donation to a HelpUsAdopt silent auction, delighted to have a photobooth at my daughter's wedding. We added a few upgrades, well worth it. Her set up is amazing with electronic access to photos, very easy to use. Her flower walls, including one for the sweetheart table, are beautiful. She provides abundant and high quality props. I highly recommend her services.
Kathleen Steighner
Thank you so much Proparazzi !!
I cannot say enough about the level of personalized service . The design of custom laser cut props and custom template for our photos exceeded our expectations!
The Floral wall backdrop was stunning and worked seamlessly with our aesthetics. I would highly recommend them for all of your event needs !!
Marianne
I Wish I Could Leave 10 Stars!
Brenda was the absolute best vendor to work with ever. From our first communication, I could tell her attention to detail and dedication to her clients would make it a wonderful experience. Her wall was beautiful, and the Photo Booth was a HUGE hit with our guests. Brenda came to our venue twice on our wedding day to set up because of rain, truly going above and beyond our expectations to make the day perfect!
The flower wall was situated behind our Irish Band during cocktail hour and added a beautiful element to the music.
I hope to work with Proparazzi again in the future. Thanks again!
Connor
The best
My guests LOVED LOVED LOVED the photobooth and props. It was a kids party and they had a ball. So did the kids! This is my first call whenever I host a party!
Renee Rhinehart
Dave's 60th surprise Party
What an awesome time and the Photobooth was so fun! Brenda was such a pleasure to work with! The pictures are so fun and it was nice to have the added boomerangs which were hysterical!! Thank you so for helping to make this surprise party extra special!!
Marianne Walls
Great Experience
We booked Proparazzi for our wedding and had an overall great experience! Brenda was extremely easy to work with, was willing to work with us on pricing and different "Covid-Safe" options to still maintain the experience. Great value and would love to work with her again!
Ashley R
Wedding
What a pleasure to work with proparazzi for our wedding photo booth. Brenda was so nice and very helpful. Our guests loved it and we enjoyed looking through all of the photos after. I would highly recommend and plan to use them for any future events.
Francesca Brittingham
Caesar Rodney HS Class of 1969 50th Reunion
I can't say enough about Brenda and her Company! She was a joy to work with and knew exactly what I was looking for! Our props were fun but elegant, color coordinated with our school colors, the background beautiful and striking and the template absolutely perfect! We received many excellent comments from our classmates and the photo booth made our event even more special! The equipment is first rate as well as very clean fun props and the quality of the photo is terrific! Our classmates are posting their photo booth pics on Facebook and are very proud to do so!
I would highly recommend Proparazzi Photobooths for any of your special occasions!
Don't wait, reserve today!!!
Thank you Brenda, it was fun and such a pleasure to work with you!
Shellie Schack
Henderson After Prom 2019
Working with Brenda and her entire family for the after prom Photo Booth was a great success. They were responsive, flexible, reliable and provided a wonderful service. I would recommend them to anybody.
Kristin Camp
Our Key Gala guests LOVED this!
Brenda was FANTASTIC to work with and her photobooth is so professional and fun. Our guests really enjoyed getting both a printout and an electronic version of their photos. We will definitely be working with Brenda and Proparazzi Photobooths again for future events!
Wendy Leeper
Proparazzi delivers
Thank you so much to Brenda, owner and operator! You made our school auction such a memorable evening for parents. The custom props that were specific to our occasion were incredible. Proparazzi Photobooths is one of a kind experience and it is clear Brenda loves what she does and is superior to other companies in her field.
Jessica K.
Always a pleasure to work with Brenda & the team!
We love working with Brenda and the team at Proparazzi Photobooths. They are always professional, courteous, and organized. This service is such a fun addition to our events – our guests love it!
Helpusadopt.org
Phenomenal Experience!
I had the pleasure of working with Proparazzi Photobooths for a party that we had last night…..MainLine Neighbors Party With A Purpose benefiting Peter's Place. My experience with them was phenomenal! Brenda could not have been more accommodating, efficient and kind during the planning stage and during the event itself. The Photo Booth is amazing, the photo quality was superb and the props were perfect for our even! Guests had so much fun and it truly added to the party's success. Makes me want to have another party just so I can have a Proparazzi Photo Booth!! I will highly recommend Proparazzi Photobooths!
Sheila Grubb
Incredible experience
Brenda and her team were absolutely incredible. From their options, to design, down to interactions with our guests they truly blew us away! We used their magic mirror photobooth at a gala and it was just perfect. Book now, you will not regret working with this team!
Thank you again!
Katelyn Wright
Best Party Addition!
We had Proparazzi Photobooths at our Main Line Parent & Philadelphia Family Magazine Release Party, with our business friends and clients. The addition of their photo booth and props really helped everyone to have fun, and let a little loose! Instead of just standing around like you normally do people were dressing up and posing! The take home photos are great quality and totally customizable. What a great addition to a party, and I can't wait to use them again!
Pamela Badolato
Awesome Experience!!
Having a photo booth was an unforgettable experience, the ridiculously funny images that were captured will give us smiles for a long time to come.
The team at Proparazzi were awesome to work with. They created a graphic that perfectly complemented our parties theme.
I highly recommend them!
Josh
Fun & Fabulous
We were so pleased with the quality of service and attention to detail that Proparazzi PB provided us. We had so much fun with the props they provided and the quality of the prints.
The options they provide for social media uploads, combined with the latest graphic options was impressive.
Thank you for making our event Fun & Fabulous!!!!
Wayne
Couldn't be happier.
Our Experience with the Proparazzi team was excellent! The prop selection was perfect for my event and my guests had a blast posing with them.
The prints were high quality and I was impressed with the social media capability their system provided.
Thank You!!
Jonn G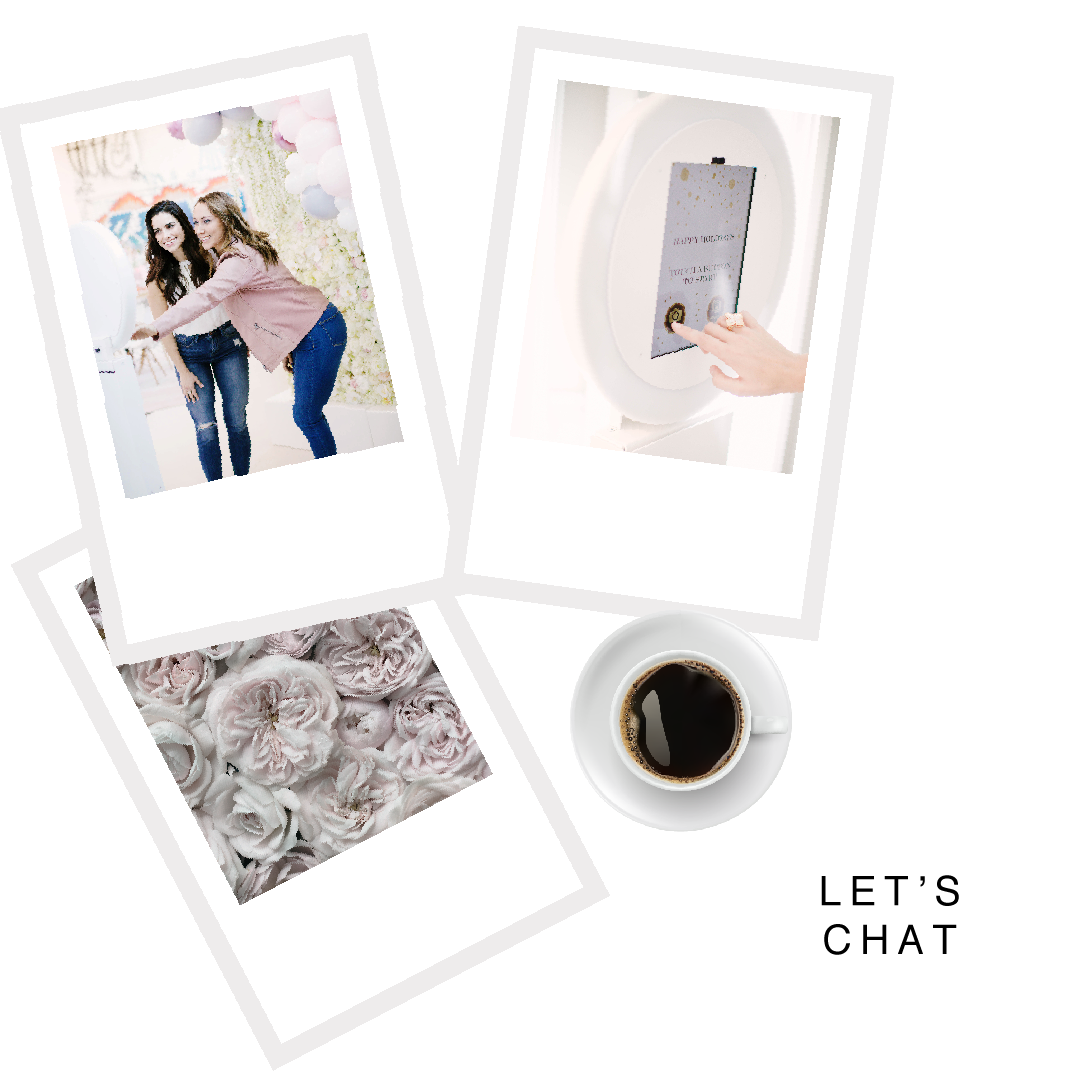 We look forward to chatting with you!